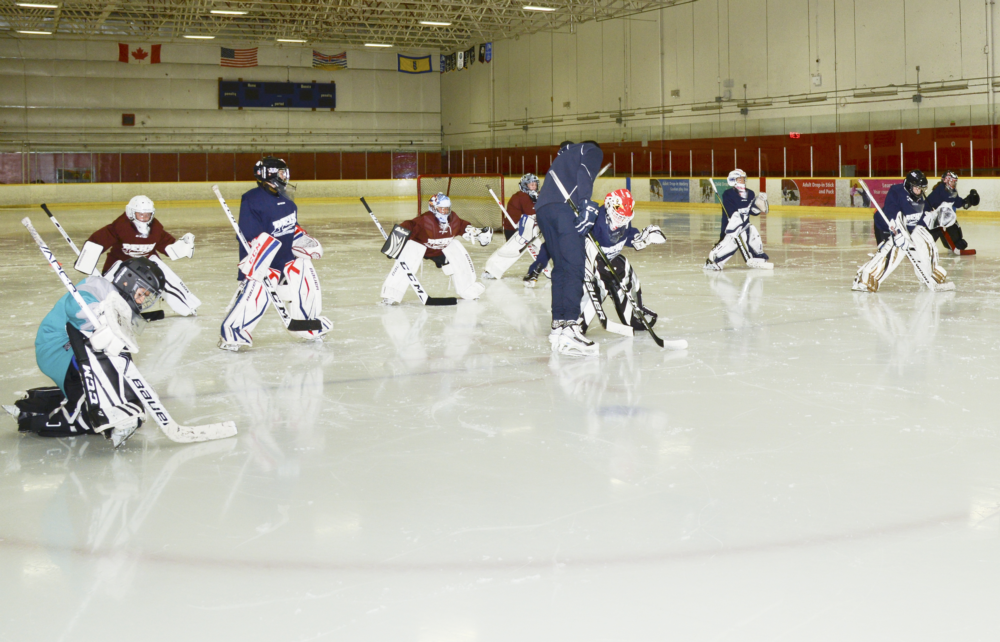 The Pre-Season Goalie program recognizes that the goalie is the only obstacle standing between the puck and the net. Hard work during these sessions while executing goalie drills is the key to develop the skills necessary to succeed when game time rolls around.
Our on ice goalie sessions will feature live shooting using multiple nets, a high teacher to goalie ratio, teaching all aspects of goaltending. The newest goaltending techniques and strategies will be covered as well as improving skating efficiency and speed in and around the nets.
The Goalies are separated into groups of three by age and skill levels and the instruction given to each of the groups varies accordingly. So too do the shots taken and intensity of each session.
We recognise the differences of experience and skills of the goalies and while we don`t take beginners, those born in 2010-13 group will be trained accordingly and any one who is ahead of the others in terms of proficiency can be moved in with the 2007-10 group. This group is expected to have had Game time Goalie experience and the training will be more intense.
Program Elements
Continued development of fundamentals thus expanding on a core of basic skills.

Greater precision in movement skills, Forward and Backward, Skating, Stopping, Shuffle

Positioning, Up and Down in the net, Stance, Butterfly, Balance

Maximizing Rebound, Stick, and Save control, Agility

Improve awareness and anticipation.

Participate in transitional play

Leraning communication skills
Current Promotions
Convenient Payment Plan
Pay 50% Now, 50% June 6, 2020
Multi-Session Discount
Enjoy a discount of $25.00 off each additional session when registering the same child for more than one session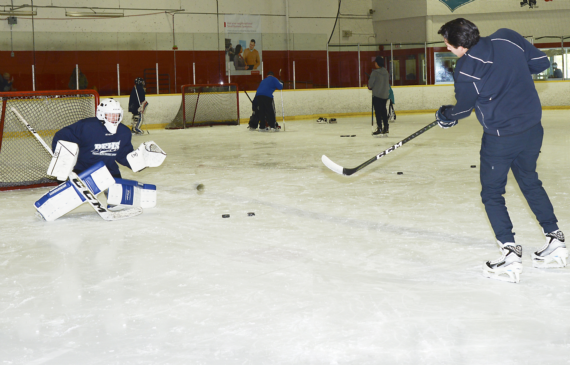 A Winning Formula
1) Technical Training: One (1) hour technical training session (Goalies only) each of the five (5) days utilizing Multiple nets and individiualized training in groups of three, determined by experience and skill with Live Shooting and Instruction.
2) Practical Training: Goalies participate in on-ice shooting sessions with his her peers during their on-ice training sessions.
3) Goalies born 2010-13 will join the 2010-11 group for their on-ice shooting activity. Goalies born 2007-10 will participare with the 2007-08 group. Depending on the skill of the 2010 you can decide which group to enroll him/her in. Goalies born in 2007 will join the 2005-06 group.
4) ALL Goalies will be able to attend the on-ice shooting sessions of their Group during the week of Aug. 12-16 and Aug 19-23 in Richmond (no charge) Details will be worked out during the week of Aug. 5-9