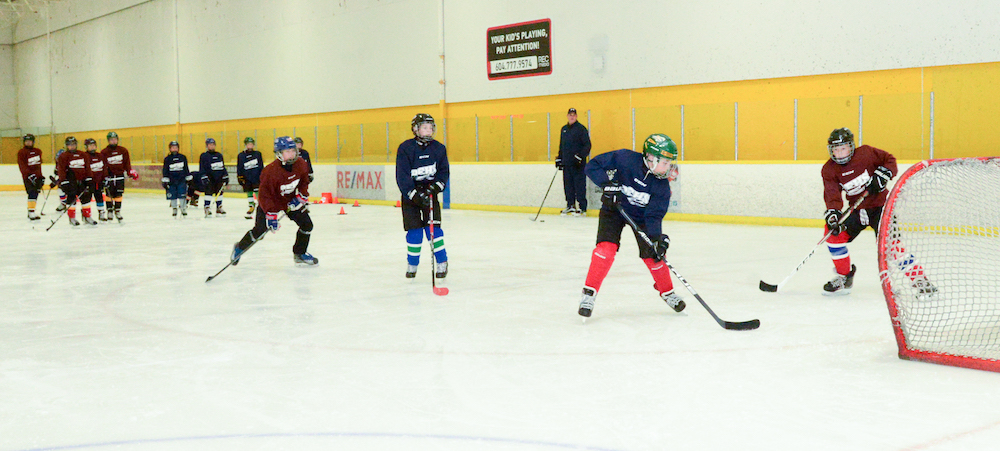 OVERALL OBJECTIVES OF U9 HOCKEY DEVELOPMENT PROGRAM
Develop Power Skating/Edge Control/Mechanics and Techniques
Improve On ice Balance, Foot Speed, Backward and Forward Skating, Crossovers ,Compete Skills with longer and challenging skating sessions
Accelerate Speed, Mobility, Agility, and Quickness with intense interval Sprints
Achieve increased On-Ice Work Ethic, Determination, Motivation and Puck Battling Skills
Work to upgrade Shooting, Scoring, Stickhandling, Passing and Game Play techniques
SMALL AND BIG AREA GAMES AND TEAM PLAY
Putting to use daily teachings of Skating and Stick Skills
Increase Puck Touches and Situational Repetition
Competing, Confidence and Fun, Positive effect on player
TEN (10) Hours of Hockey ---Two Hours per Day --- Monday to Friday.
2021 COVID-19 CANCELLATION POLICY
ANY PEHS AUGUST PRE-SEASON SESSION WHICH IN THE UNLIKELY EVENT IS FORCED TO CANCEL DUE TO COVID-19 YOUR PAYMENT WILL BE FULLY REFUNDED TO THE ORIGINAL FORM OF PAYMENT WITHOUT CHARGE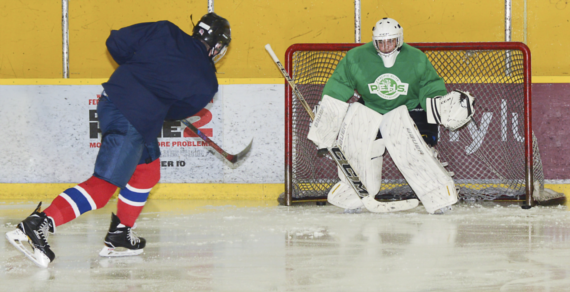 Friendly Payment Plan
1)Pay Full Amount $ 299.00
Payment Processed with Registration
or
2)Pay 50% with Registration ($149.50)
Balance of Payment July 26th, 2021
Game and Evaluation Ready
The ultimate goal of these sessions is to ensure that each player has left our school more enthused than ever to be a good hockey player able to compete at whichever level his/her skill permits. With player evaluations coming up and eventually season games to play we know that each child wants to be proud and satisfied with his/her performance.
OUR U9 PROGRAM OFFERS A VIBRANT AND EXCITING LEARNING EXPERIENCE WITH A STRONG ON-ICE DISCIPLINE WHILE PROVIDING HANDS ON INDIVIDUAL ADVANCED LEVEL TRAINING AND OFFERING PRAISE FOR RESULTS ACHIEVED