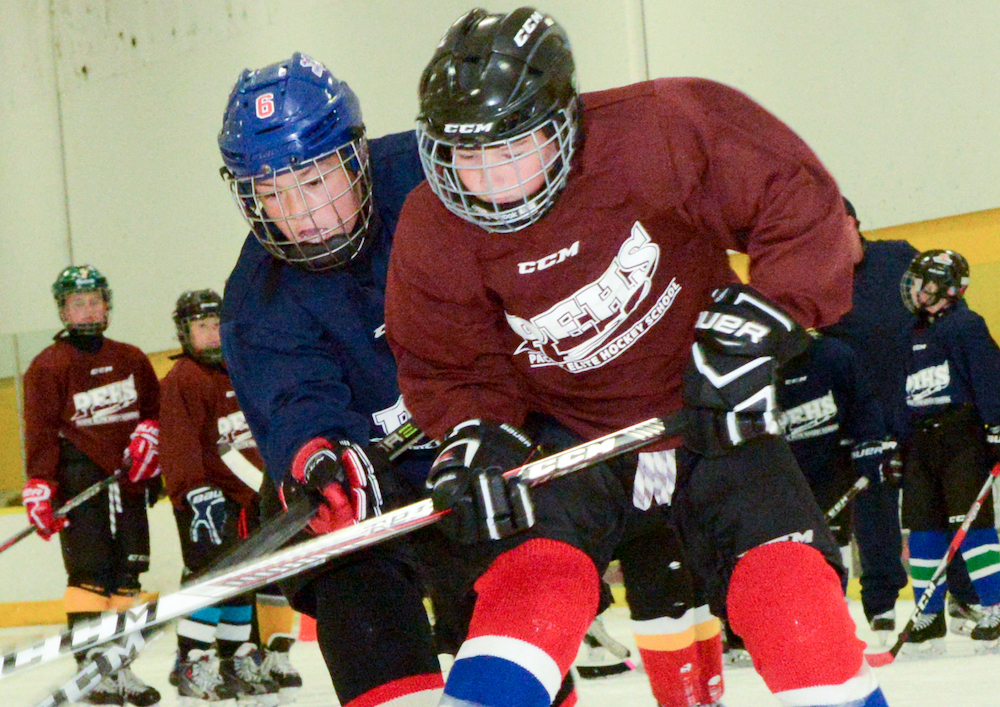 SIGN UP NOW!
Limited players are allowed on-ice.
COACH GLENN's High Intensity (HIT) Training School will Develop and Strengthen each player's Speed, Endurance and Overall Skills. The Drills are Highly Intense and Extremely Challenging and will be performed at a Level which will require Maximum Discipline and Stamina on each Player's Part. Additionally, the School will Encourage Players to think in High Intensity Game like situations within the framework of a Fast Paced and Extremely Competitive Atmosphere.
Two (2) Hours (MONDAY) per week over Four (4) weeks
June 7th to June 28th , 2021
DESIGNED FOR ELITE LEVEL PLAYERS
Playing/Tryout Major Midget Hockey (2021-22)
May Play or are Playing Academy or Zone Hockey
Will Play or Tryout for Bantam/Midget A1 (2021-22)
OUR SPECIALIZED INSTRUCTION IS FOR THOSE PLAYERS WHO WANT TO SEEK OUT ELITE COMPETITION TO DRIVE THEM TO IMPROVE. PLAYERS WILL BE CONTINUALLY CHALLENGED AND PUSHED HARDER THAN THEY CAN PUSH THEMSELVES
OBJECTIVES OF THE HIGH INTENSITY (HIT) TRAINING SCHOOL
Dramatically Improve Power Skating/Edge Control/Mechanics and Techniques
Accelerate Speed, Mobility, Agility, and Quickness with Intense Interval Sprints
Increase Aerobics and Endurance On-Ice, Achieve Increased On- Ice Work Ethic, Determination, Competitive and Puck Battling Skills
Work to Upgrade Shooting, Scoring, Stickhandling, Passing and Game Playing Techniques
THE SESSIONS WILL THE SPRINGBOARD FOR A SERIES OF PEHS (HIT) HOCKEY PROGRAMS DESIGNED TO COMPLEMENT EACH SCHOOL SO PLAYERS WILL BE READY AND CONDITIONED FOR THEIR UPCOMING TRYOUTS AND THE REGULAR SEASON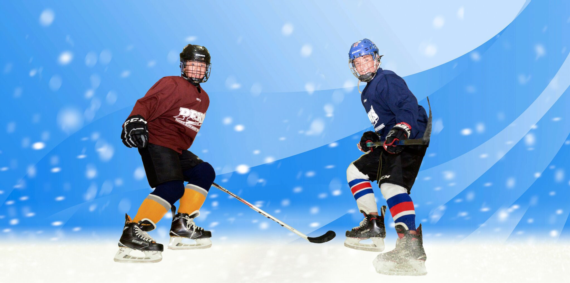 (HIT) HOCKEY SCHOOL Deferred Payment Plan
We are continuing to make the Covid 19 Period Easier for YOU!
1)Pay Full Amount $329.00
Payments Processed June 1, 2021
2) Pay Three Equal Payments $110.00 ea
Payments Processed June 1, July 1, July 15, 2021