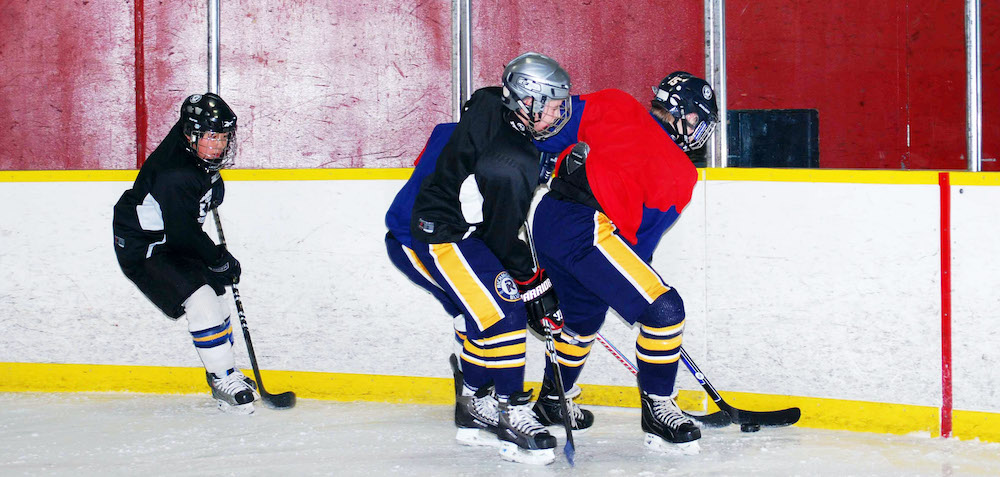 READY FOR REP PLAYERS
Players Born 2008 to 2009 (THREE years experience)
Currently PLAYING REP or PLAYERS TRYING OUT FOR REP this upcoming season
Players born 2008-09 Currently Playing Recreational Hockey (Three years experience)
PEHS CONTACT SKILLS HOCKEY SCHOOL
Introduction and Improvement of Body Checking and the Skills Required to Initiate and receive Body Contact .
Players will be Taught Proper Techniques to protect themselves and to use each Player's Body Checking and Puck Possession Skills to their advantage .
The players will be shown the Fundamentals of Body Contact to be used in Situational circumstances
Defensive Zone Skills
Angling
Shot blocking
Break outs
Neutral Zone Skills
Agility Gap control
Transitional play
Lateral movement
Offensive Zone Skills
Shot selection and shooting
Blue line utilization
Decision making and Hockey IQ
Objectives Obtained
Speed, Agility and Balance Development as Body Checking Comes into Play
The School will Encourage Players to Think in High Intensity Game like Situations within the Framework of a Fast Paced and Competitive Atmosphere.
SKATING TECHNIQUES
Advanced Acceleration and Maximum Speed Skating Efficiency
High Speed Forward and Backward Transitioning
Endurance, Aerobics and Stamina Building
SCORING AND STICK SKILLS
Forehand/Backhand, Touch, Deking, Saucer, Give and Go Passing. Outlet and Walking the Line
Stickhandling, Deking, Toe Drag, Puck Protection
Shooting to Score
EACH PLAYER WILL BEGIN THE PROCESS OF GETTING READY FOR THEIR AUGUST/SEPTEMBER TRYOUTS AND THE NEW SEASON.
Eight ONE HOUR SESSIONS OVER EIGHT WEEKS
OCTOBER 18TH TO DECEMBER 6TH (2012-14)
OCTOBER 19TH TO DECEMBER 7TH (2007-09)
OCTOBER 20TH TO DECEMBER 8TH (2010-11)
Friendly Payment Plan
1)Pay Full Amount $ 299.00
Payment Processed with Registration
or
2)Pay Two Equal Payments (50% each)
1st Payment with Registration $149.50
2nd Payment November 25th $149.50