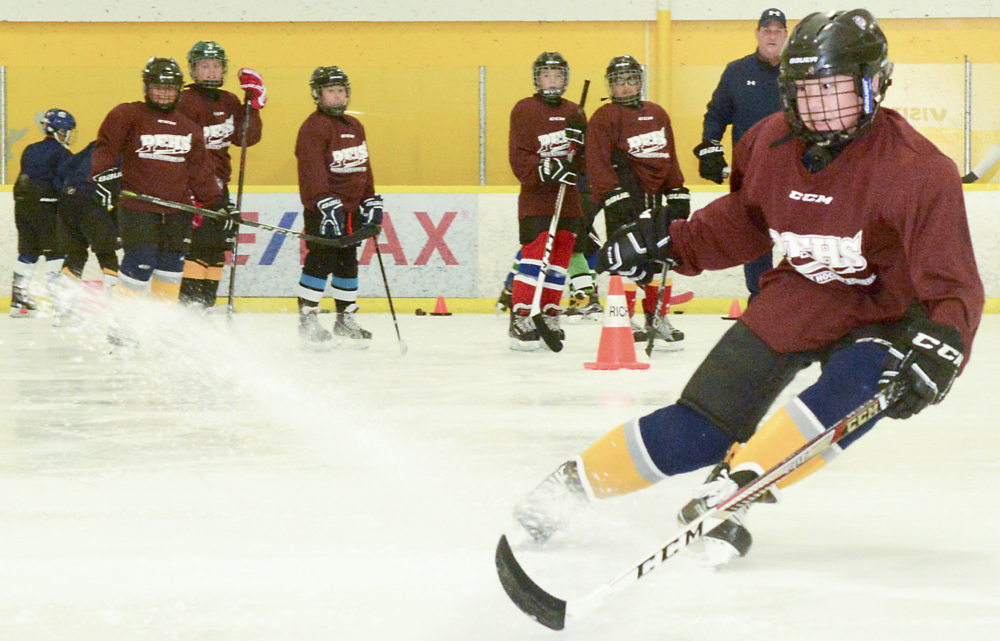 READY FOR REP PLAYERS
Players Born 2011 to 2012 & 2009-10 (THREE years experience)
Players Born 2007 to 2008 & Born 2004 to 2006 (THREE years experience)
Currently PLAYING REP or PLAYERS TRYING OUT FOR REP this upcoming season
ADVANCED RECREATIONAL PLAYERS
Players 2011 to 2012 & 2009-10 (Three years experience)
Players 2007 to 2008 & 2004-06 (THREE years experience)
Currently playing RECREATIONAL HOCKEY at Advanced level
OVERALL OBJECTIVES OF PRE-SEASON ADVANCED PROGRAM
Dramatically Improve Power Skating/Edge Control/Mechanics and Techniques
Increase Aerobics and Endurance On-Ice and Speed up Recovery Time on bench
Accelerate Speed, Mobility, Agility, and Quickness with intense interval Sprints
Improve On ice Balance, Foot Speed, Power and Compete Skills with longer, more challenging skating sessions.
Achieve increased On-Ice Work Ethic, Determination, Checking and Puck Battling Skills
Work to upgrade Shooting, Scoring, Stickhandling, Passing and Game Play techniques
Advanced Gameplay/Compete Program (Age Appropriate)
THIS SESSION SERVES AS A MOTIVATOR TO ENCOURAGE PLAYERS TO COMPETE MORE EFFICIENTLY AND TO BETTER UNDERSTAND HOW TO PLAY THE GAME
Offensive Zone Tactics: Winning One-on-One Battles, forechecking, in front of net, gaining body position in front of net, scoring, cycling
Defensive Zone Tactics: Determined Defensive Positioning, Strong Angling, Puck Protection and Competition, Back Checking
Competing, Determination, Small Games
EACH PLAYER WILL BE TOTALLY READY FOR HIS/HER TRYOUTS AND THE NEW SEASON
TEN (10) Hours of Hockey ---Two Hours per Day --- Monday to Friday.
2021 COVID-19 CANCELLATION POLICY
ANY PEHS AUGUST PRE-SEASON SESSION WHICH IN THE UNLIKELY EVENT IS FORCED TO CANCEL DUE TO COVID-19 YOUR PAYMENT WILL BE FULLY REFUNDED TO THE ORIGINAL FORM OF PAYMENT WITHOUT CHARGE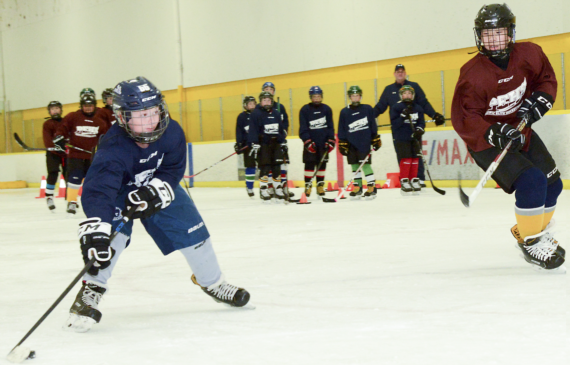 Friendly Payment Plan
1)Pay Full Amount $ 399.00
Payment Processed with Registration
or


2)Pay 50% with Registration ($199.50)
Balance of Payment July 26th, 2021
The Rewards are Great
Our Advanced Pre Season Program is designed to take each player's skill set and skating to the next level focusing at all times on maximizing each player's natural abilities and developing these talents to their fullest. By providing each player with all the necessary tools for REP TRYOUTS and/or evaluations we are also, upon completion of this high level program and his/her tryouts, preparing all players to look towards a very successful and rewarding regular season.