August 21-25, 2017 (Killarney Rink, Vancouver)
The program features power skating techniques and hockey skill development for players who are competing or want to compete at his/her highest level. It will provide the instruction and expertise needed to optimize skating techniques, power, acceleration and speed as well as complete mastery of stick skills and game management. All the sessions are geared as final tune-ups for tryouts or evaluations which may have or have not already begun.
These sessions follow the Guidelines of Hockey Canada's 2015 Short and Long Term Skating, Skills and Development Program which was developed and upgraded in recognition of the rapid escalation of skills of the European Hockey Player.
This new program was established to standardize and improve training practices with the objective of improving each player's natural abilities so he/she can reach his/her maximum potential. While it should be the goal of each team to be successful, the individual player improvement process should be at the forefront of each team and a quality on-ice and off-ice development component must not be compromised.
The sessions are timed so as not to interfere with tryouts or evaluations but in fact to enhance a player's opportunity to achieve the maximum accomplishment possible. Should a conflict with another ice time occur a full refund for the missed session will be given.
Current Promotion
Convenient Payment Plan
Pay 50% Now, 50% at the End of June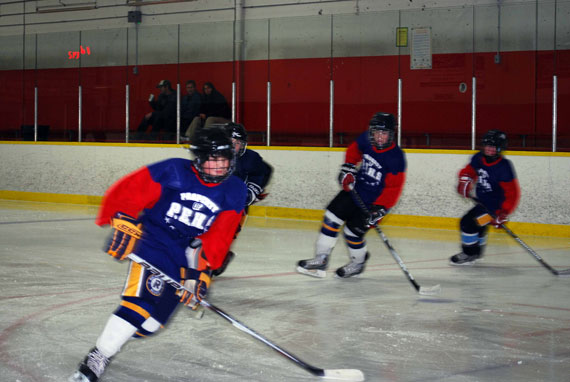 The Pre-Season Power Performance School program is headed up by Coaches Glenn Wheeler (PEHS Head Coach), Associate Skills Coach Kirk Darbyshire, and Nick Alexantonakis (Former WHL player and European Trained Power Skating Instructor), along with others from our group of ten nationally certified coaches, and runs for 1 ½ hours for each of 5 days in Vancouver. Our coaches have all participated in player evaluations and know exactly what is required and will put each player in the best position to succeed.