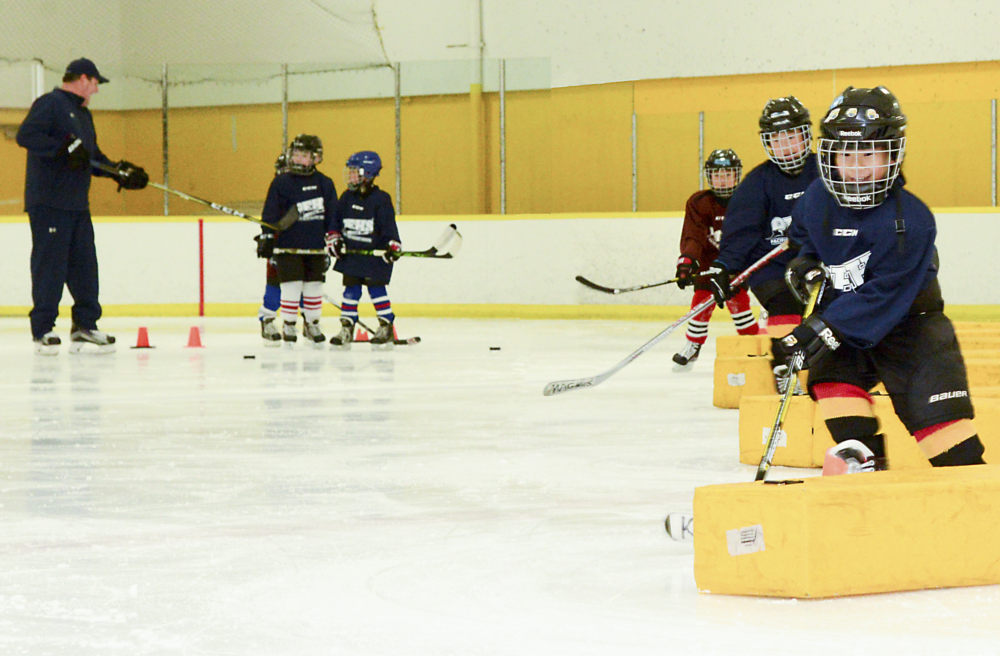 Preparing and coaching a program for this group of players, who have a minimum of two years hockey training, requires a unique combination of knowledge, imagination, persuasion, instruction and charisma.
Coach Glenn, whose reputation precedes him, is acknowledged to be the most outstanding Coach of young players in BC . He is able to generate a level of enthusiasm combined with on-ice discipline that motivates each player to listen and learn all the skills taught.
Session Contents
Power Skating
Power skating forwards/backwards, edge control, mobility, agility

Improve crossovers, pivoting, instant stops and re-starts, on-ice balance, power

Accelerate speed, acceleration and explosiveness with frequent short competitive sprints.

Improve compete skills, endurance and stamina with challenging extended skating sessions
Stick Skills
Stickhandling, deking, puck control and possession

Forehand /backhand shooting techniques, accuracy and power

Passing skills, timing, accuracy, when to pass and why

Scoring, positioning, driving to net, competing and determination.
Small Area Games and Team Play
Putting to use daily teachings of Skating and Stick Skills

Focus on Multiple Skills, Increase Puck Touches and Situational Repetition

Within small area players players in tighter situations, more shots on net

Competing and having Fun, Positive effect on player
Current Promotions
Convenient Payment Plan
Pay 50% Now, 50% June 6, 2020
Multi-Session Discount
Enjoy a discount of $25.00 off each additional session when registering the same child for more than one session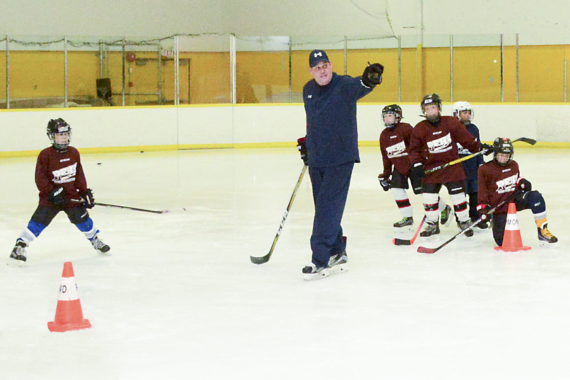 Game and Evaluation Ready
The ultimate goal of these sessions is to ensure that each player has left our school more enthused than ever to be a good hockey player able to compete at whichever level his/her skill permits. With player evaluations coming up and eventually season games to play we know that each child wants to be proud and satisfied with his/her performance.
The ultimate goal with our four on-ice coaches is to be able to focus on players individually so as to provide the best coaching possible while offering advice and rewarding good effort and performance along the way.