October - December (Richmond Ice Centre)
TEN WEEKLY ONE HOUR SESSIONS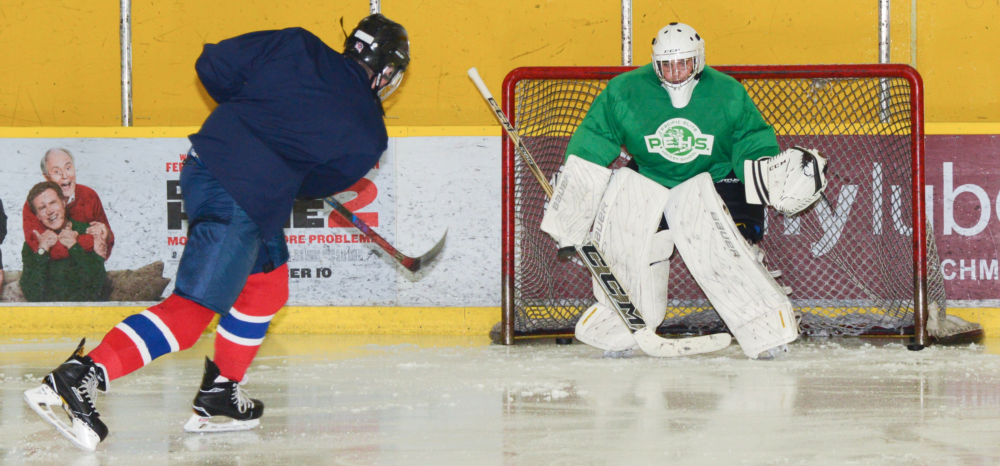 OUR SCORING, SHOOTING, POWER SKATING AND STICK SKILLS TRAINING IS BROKEN INTO THREE DYNAMIC AND TECHNICAL SEGMENTS OVER TEN(10) WEEKS
SCORING, MORE SCORING, STICK SKILLS AND GAME PLAY IMPROVEMENT

SHOOTING, MORE SHOOTING AND SCORING TECHNIQUES

POWER SKATING, SKATING AND MORE SKATING
EACH PLAYER WILL INCREASE HIS/HER IMPROVEMENT WEEKLY AFTER EACH OF THE TEN (10) FALL SESSIONS AND BE TOTALLY READY TO COMPETE IN ALL OF THEIR TEAM'S GAMES.
SCORING, MORE SCORING, STICK SKILLS, GAME PLAY
Puck Possession, positioning, competing, accuracy
Stickhandling, passing, when to pass and why, deking, tip-ins
Anticipation, quick movement, agility, Game play
Set up shots, location, heads up Power Play
Many Other Socring Techniques
SHOOTING, SHOOTING, AND MORE SCORING
Head Coach Glenn and his Associate Coaches will teach On-Ice Shooting Skills along with the required Stick Skills to make the best of each scoring opportunity and the difficulty and degree of instruction varies with each age group:
Proper Hand Positioning
Forehand
Backhand
Snap/Quick Shot
Other Shooting Techniques
POWER SKATING, SKATING AND MORE SKATING
An incredibly unique Competitive Power Skating Skills Program designed by Coach Glenn takes the traditional forms of Power Skating and utilizes what he calls Power Skating Accelerated which has been endorsed by Alex Ovechkin.
It focusses primarily upon Quick and Rapid skating movements and Agility while contributes to better puck possession and guarantees improved game play and competing opportunities.
European Style PowerSkating. Forward/Backward
Agility, Mobility, Crossovers and Pivoting
Instant Stops and Starts, Transitioning
Puck Control with Puck
Speed and Endurance
Current Promotions
Convenient Payment Plan
Pay 50% Now, 50% Dec 5, 2019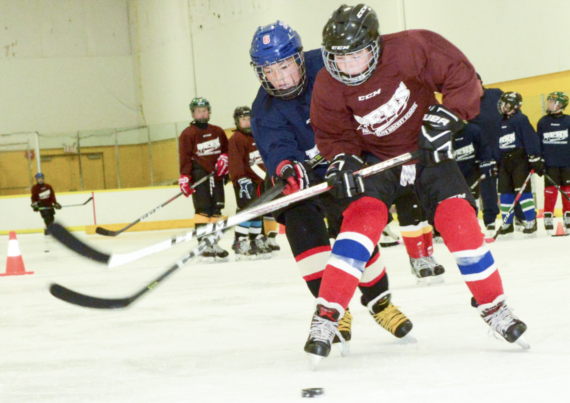 OUR FALL IN-SEASON ADVANCED PROGRAM OFFERS A VIBRANT AND EXCITING LEARNING EXPERIENCE WITH A STRONG ON-ICE DISCIPLINE WHILE PROVIDING HANDS ON INDIVIDUAL ADVANCED LEVEL TRAINING AND OFFERING PRAISE FOR RESULTS ACHIEVED