After School Program
This program is for Atom-aged players with three years hockey experience and focusses on maximizing each player's successes and natural abilities while developing a strong skill set whether he/she be a forward or defenseman and is designed to prepare them for the remainder of the seaon, the playoffs, and spring hockey.
Coach Glenn, along with his nationally accredited and certified coaches will be on ice at all sessions to provide hard-working, individualized and group training, teaching and correcting along with strong motivation and encouragement. All necessary tools to have in your tool shed during the Playoff Run.
Session Contents
Power Skating-Forwards/Defense
Advanced Agility, mobility, edge control, pivoting, endurance

High speed forward/ backward acceleration and transitioning

Maximize explosiveness with instant stops and re-starts
Defensive/Offensive Game Play
Angling, down low battles . first pass, transitioning

Offensive zone tactics, forechecking, driving the net, cycling, scoring

Defensive neutral zone positioning, angling, gap management, communication

Winning one-on-one ice battles, forwards/defense in all zones, along the walls, in front of either net, setting up to score

Controlling the opponent, establishing your own ground, dominate the game
Shooting, Scoring, Stick Skills
Puck possession, positioning, forward/backhand shooting and control

Stickhandling, saucer, give and go, touch forward/backhand passing

Forehand/Backhand, slap, snap, accurate set up shots all designed to score

Power play responsibilities and opportunities.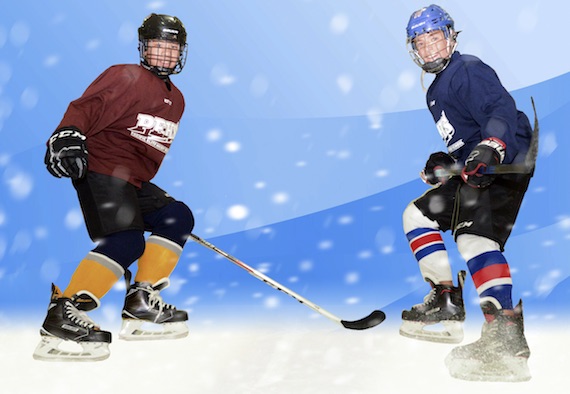 Our in-season, adanced program offers a vibrant and exciting learning experience with a strong on ice discipline while providing hands-on individual advanced level training, making sure to offer praise for results achieved.
We will develop this already accomplished player's abilities so as to affect his Game Playing results by working on his/her scoring, both goals and assists, on-ice positioning and dominance while playing with team-mates and against opponents. He/she will become a higher profile player capable of scoring or setting up the big goal when the game is on the line.